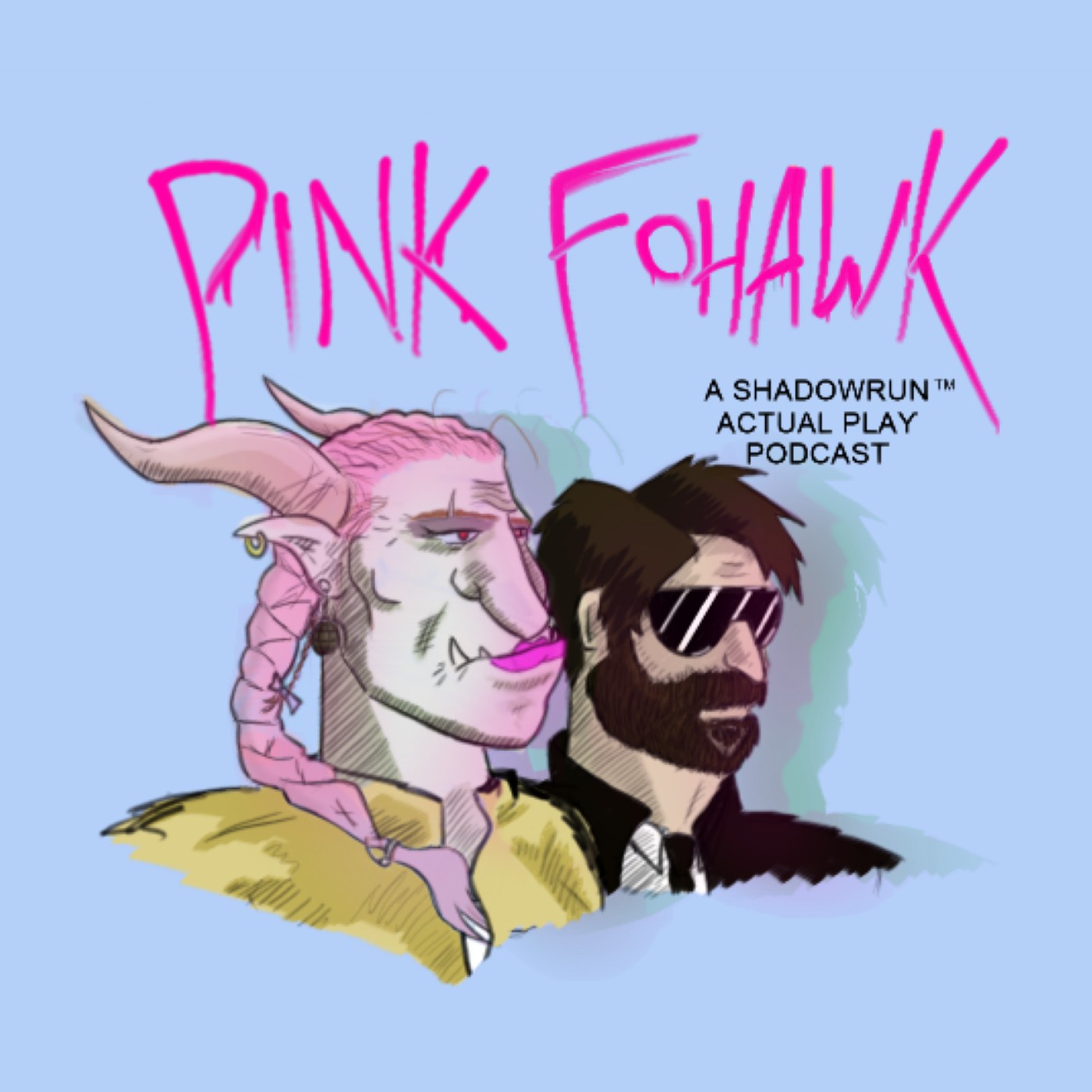 While John & Tina lay low after their shipping yard run, Millie comes calling with a quick favor.
This episode contains profanity, violence, sexual content, and references to drug/alcohol use.
New episodes every 2 weeks!
Follow us on Instagram!
Follow us on Twitter!
Pink Fohawk theme song by Collin Ruffino @ Still Return
Other music credits (in order of play)
If you would like a better understanding of how the rules of Shadowrun work, be sure to check out this excellent rules breakdown of 2nd Edition by RPGGamer!
The Topps Company, Inc. has sole ownership of the names, logo, artwork, marks, photographs, sounds, audio, video and/or any proprietary material used in connection with the game Shadowrun. The Topps Company, Inc. has granted permission to Pink Fohawk to use such names, logos, artwork, marks and/or any proprietary materials for promotional and informational purposes on its website but does not endorse, and is not affiliated with Pink Fohawk in any official capacity whatsoever.